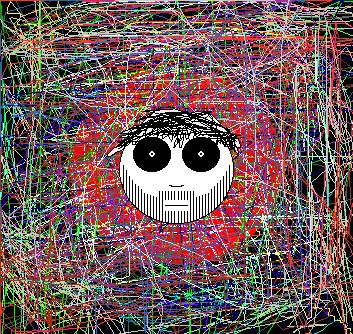 "Ever vigilant, riding the sea of static...."
CONTENTS
Your gateway to magic and wonder....

DON'T CLICK ME!
*30* WEBCOLUMN
*30*.

fiction / "poetry" / satire
"An Index Of Metals."
Liz The Forever -- coming never! Read about it here.
The Wonderful World Of Theodore Lamna.
NEW NOVEL: The Tahiti Objective. (Formerly entitled The Stalker.)

avant-garde
Shattered Text For Space Metalizer.

bio
Everything you need to know about Brian.
A Musical Offering.
Be Like Brian: Read What He Reads!

links
Links.

technicalities
Copyright Data.

heaven
"HEAVEN."
What's New?
Talk To Us, Dammit!
What's Going On?


Last Updated:
August 17, 2000

Cottsweb Went On-Line (...finally...) On:
Mar 7, 1999
.
The contents of these pages are copyright © Brian Cotts unless contextually noted, or noted here.
...
...
...



Your Hero.